The Senior Human Resource Network (SHRN) is a not-for-profit professional networking organization with governance and leadership provided by an all volunteer Board of Directors and Committee Chairs
Board Of Directors
Lanning Levine
President
Most recently CHRO, Senior Vice President of Human Resources at American Science and Engineering since 2011. With an emphasis on executive compensation and talent management, Mr. Levine has previously lead human resources in organization including Medisense, C.R. Bard and Brooks Automation. He also founded Cyberspace Mining, an HR software company that automated and prioritized high volume resume reading with parsing and served as CEO from 1999 – 2003. He holds a bachelor's degree in business management from Boston University and completed advanced studies in international executive management at Babson College and human resources management at University of New Hampshire. Lanning is a Board member of the CornerStones of Science. He is also a member of SHRM, NEHRA, World-At-Work, NECC and holds certifications in Compensation, Organization Data Analystics, is Six Sigma Green Belt certified.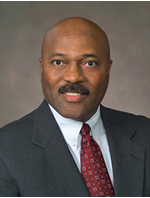 Fred George
Vice President / Treasurer
Fred is the Founder and Principal of GeoSimms Consultants.  The mission of GeoSimms is to work collaboratively with management teams to optimize their human capital.  The objectives of the client organizations have been met by creating comprehensive talent management efforts, effective employee relations programs and focused communication processes. Previously, Fred held management positions in Human Resources and Administration with Norton Company, Data General Corporation (EMC), Millipore Corporation, Shipley Company Incorporated and Bechtel Corporation.  His experience with start-up organizations includes leadership positions with WebMate Technologies, Brainstorm Technologies and Syncra Systems.  As Vice President of Operations at Syncra Systems, Fred created the Human Resources, Finance and Information Technology functions. Fred holds a Bachelor's degree in Political Science and a Master's degree in Education from Alfred University.
 Russell Sylvia
 Secretary and Recording Clerk
Russell J. Sylvia is Vice President, Global Human Resources (CHRO) of Harvard Bioscience in Holliston, MA and has over 25 years of Human Resource Leadership experience.  Prior to joining Harvard Bioscience, he served as Vice President and Senior Director of Human Resources at Nypro Packaging Solutions, a global division of Jabil Circuit.   Prior to Nypro, he spent 11 years in progressive, global positions with Covidien, until its acquisition by Medtronic in 2015.  He has also previously held HR leadership roles with Thermo Fisher Scientific and Coca-Cola Enterprises.  Mr. Sylvia earned a J.D. from New England School of Law, an M.B.A. from Bryant University, and a B.A. in Political Science from the University of Massachusetts, Dartmouth.  He is also certified as a Senior Professional in Human Resources (SPHR) by the Human Resources Certification Institute and as a Senior Certified Professional (SHRM-SCP) by the Society for Human Resources Management.
Donna Heuchling
Chairwoman of Programs
Donna is Vice President of Human Resources at Power Advocate, Inc. where she has led talent management, employee engagement and organizational strategies since 2011.  Previously Donna held human resources and change management roles as both a consultant and a corporate leader in organizations including Mercury Computer Systems, Veolia Environment, One Communications, Berkshire Mortgage Finance, Harcourt, Inc. and Sodexo.  For fifteen years, Donna was a member and Chairperson of the Board of Directors at Wide Horizons for Children leading the organization through significant growth and change.  She holds a bachelor's degree in psychology from NCSH/Boston College and completed leadership programs at MIT/Sloan School of Management and the Levinson Institute.
.
Sandy Etskovitz
Assistant Treasurer
Sandy is the Senior Manager, HR Operations at Akamai Technologies.  Sandy joined Akamai Technologies in May 2010.  Focused on improving operational excellence Sandy has led many strategic and transformational projects during her tenure.  Prior to Akamai, Ms. Etskovitz spent 5 years with Monster Worldwide where she held senior level HR Generalist and Global Talent Acquisition roles.    Sandy is a hands-on Senior Human Resources Manager and business partner with outstanding global experience in all functional areas of human resources gained through a career progression of diverse and challenging assignments. Sandy holds a bachelor's degree in from Syracuse University.  She received her HR Certification from Bentley University and has held her SPHR certification since 2001.
Joanne Derr
Moderator/Coach of Peer Meetings
Joanne is an Executive Coach and Consultant who works with senior leaders who are stepping up to a new level of leadership and need to think and act strategically to gain greater success for themselves and their teams. Her clients range from large global technology companies to small not-for profits. Prior to running her own business, Joanne was the Vice President of Human Resources at Care.com, at Neighborhood Health Plan, and at UMass Medical Center in Worcester, Director of Leadership Strategy at Nortel Networks, Director of HR and M&A leader at Bay Networks, and started her HR career at Digital Equipment Corporation. Joanne is a Certified Professional Coach through the International Coach Federation, a graduate of iPEC (Institute for Professional Excellence in Coaching), and co-chair of the Diversity and Inclusion Committee in The Boston Club. Joanne serves on two not-for-profit boards. She received her MS in Rehabilitation Counseling and her BS in Special Education, both from Boston University.
Michael (Mike) Albanese
Chair Alumni Member Relations
Mike joined Automatic Laundry Services in June of 2018 as Director of Human Resources.  Mr. Albanese has previously led Human Resources in organizations including Fiksu, HealthcareSource, International Rectifier and Number Nine Visual Technology. Mike received his BA in Business Administration from Northeastern University. He holds the Senior Professional in Human Resources certification (SPHR). He is also a member of The Society for Human Resources Management (SHRM). Mike is past Chairman of the North Central Massachusetts Chamber of Commerce Human Resource Council.  In addition, he is a certified trainer of Effective Interviewing and Situational Leadership.
Deb Lemmerman
Strategic Initiatives
Deborah Lemmerman joined Hebrew SeniorLife in 2014.  As the organization's Chief People Officer she is responsible for HSL's nearly 2,600 employees, and leads the development and implement the overall people/talent strategy and culture.
Prior to joining HSL, Deb served as Senior Director of Human Resources for the Cambridge Health Alliance (CHA), a public safety-net health care organization with 4,000 employees, three hospitals, 15 primary care sites, and an employed physician group.  Prior to stepping into healthcare and the nonprofit world, Deb spent over 20 years in senior leadership roles in large global law firms.